SOURCE: Leo Lohmann
WEF partners with Big Tech and governments to police Internet, encourage 'coordinated action' against unauthorized voices deemed 'harmful' to collective psyche
The World Economic Forum announced June 29 it will initiate a new "public-private partnership" with Big Tech and governments around the world to identify and uproot all opinions from the Internet that it considers "harmful."
The WEF is one of those elitist organizations that wields enormous influence over the elected leaders of Western nations but which almost nobody in the general population has heard of.
Its members are internationalist corporate honchos and technocrats who meet once a year in Davos with the stated goal of working to "shape global, regional and industry agendas."
It made a big splash last year with its highly touted "Great Reset," which promises to use the pandemic as an "opportunity" to crash the world's dollar-based, capitalist economic system and "build back better" under a more socialist and globally integrated system that mirrors the United Nations Agenda 2030 goals for Sustainable Development.
Any politician you hear using the term "build back better" [Biden-Harris-Trudeau-Johnson repeat this mantra daily] you know has drunk the poisonous Kool-Aid of the World Economic Forum and its founder, Klaus Schwab [pictured below].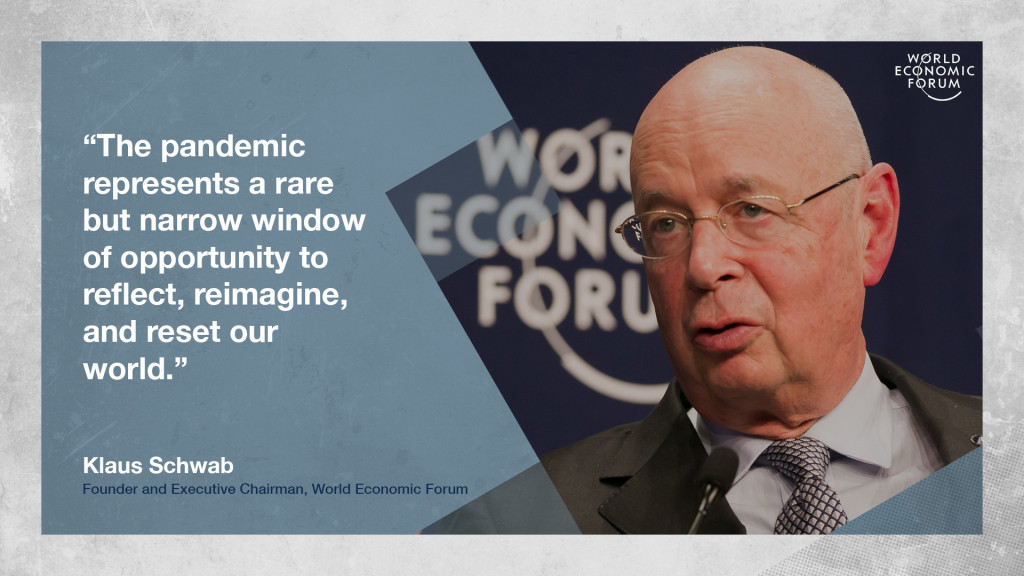 Schwab's latest venture is the so-called "Global Coalition for Digital Safety" that consists of execs from Big Tech and government officials with the goal of creating a "global framework" for regulating speech on the Internet, wiping it of so-called "harmful content."
[I could not help but think of the Committee of Public Safety that conducted the reign of terror during the French Revolution.]
And who gets to define what's "harmful"? Why, the global coalition set up by the elitist WEF of course!
The "harmful" content targeted by this Global Coalition for Digital Safety you can bet will be tailor made to entrap those who stand for limited government, traditional values and individual freedom. Those of us who still believe in such things will not be included in the WEF's definition "inclusive," "equality" or "diversity."
"The Global Coalition for Digital Safety is a public private platform for global, multi stakeholder cooperation to develop innovations and advance collaborations that tackle harmful content and conduct online," states the WEF on its website.
Microsoft immediately announced it was on board with the WEF's plan to squelch free speech on the Internet.